Mid-State Synthetic Walls, Inc. has been providing quality, on time installations throughout the southeast since 1995. We offer a wide variety of both Interior and Exterior products to add that special touch to any project to include: Stone, Cast Stone, Lightweight Cast Stone, EIFS, Stucco, Lime or Gypsum based plaster as well as GFRC and FRP.
We can custom design your exterior offering value engineering and our extensive knowledge of "where to spend the budget" for that unique look that sets your building apart.
From historic preservation, restoration or that new commercial or institutional project... "We are your single source provider for superior aesthetics."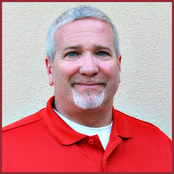 It is our goal to provide quality construction services using only the best of materials and the highest quality craftsmen. Our customers should expect timely completion and the highest standard of quality.
While providing this service we intend to maintain fair prices and to offer members of our community career opportunities for long term employment.
-Jeff Terry, CEO